Judy Woods Walk and History Trail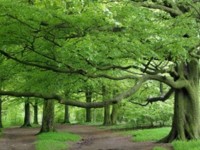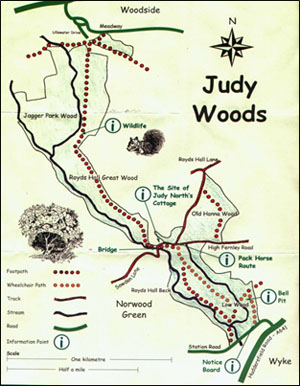 JAMES and Friends of Judy Woods have worked together to develop this QR Coded Heritage Trail as a service to the local community. The project was funded through "Young Roots", by the Heritage Lottery. The trail is based upon QR Coded Way-Points situated throughout the woods and guided by individual website information pages. Enjoy!

Ancient Woodlands
Oak trees and bluebells are two of the main species that serve to show Judy Woods as an Ancient Woodland. The steep slopes make the area unsuitable for agricultural purposes, in consequence we are able to enjoy this very special local woodland.