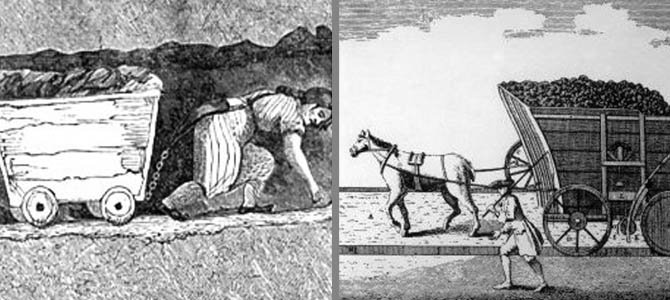 Early Coal Transportation
Coal and iron-stone were transported to Low Moor Iron works via a series of trackways similar to the one shown which served Birkby's Brickworks. The Judy Wood's line runs from Flather's Pit down to Low Moor Iron Co. A double line changeover point was located close to the style entry at Station Road.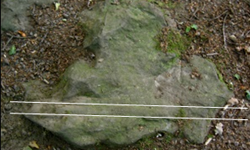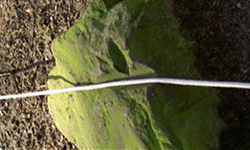 Rock Grooves
If you look closely at the rocks in this area you will see the grooves created by the wire rope used to pull the wagons.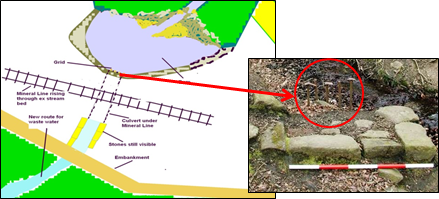 Dam Construction
FoJW Archaeology Group surveyed the area to determine the need for the iron grid. It was established that a dam was built to channel the stream away from its existing bed to afford an easy access route for the trackway. The stream has subsequently washed out the embankment to return to its original route.