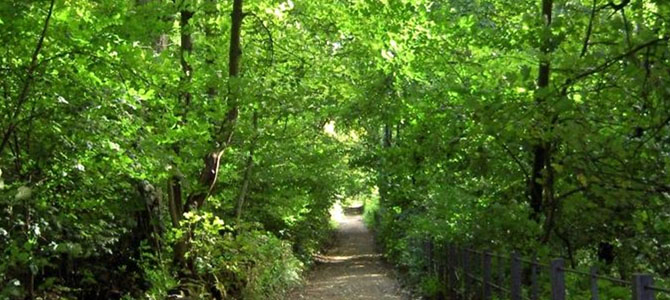 Pack Horse Routes
It is generally considered that only trains of pack horses used these ancient highways. However, until the arrival of turn pike roads, these routes were the only alternative to river transport.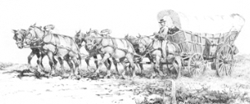 Medieval documentation confirms that during times of need, as in wartime, materials required for the troops such as food, timber, iron and textiles were demanded by the monarch who charged the County Sheriff with the responsibility for gathering the goods and transporting them to the nearest river route.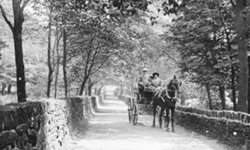 19th Century Carriageway
This route High Fernley Road was maintained and used on a regular basis up until quite recent times.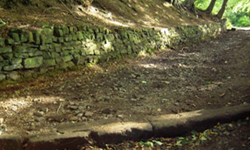 Road Drainage
Look down the roadway to see these simple drainage channels that directed surface water away to the side of the road.