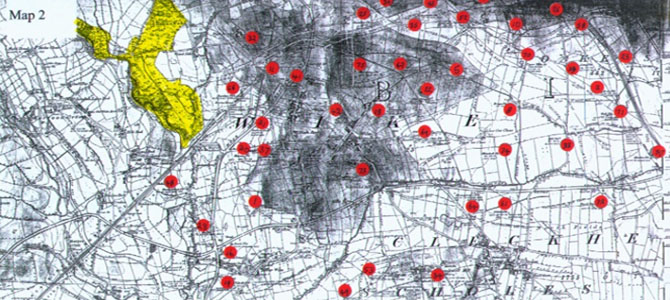 Local Mining Operation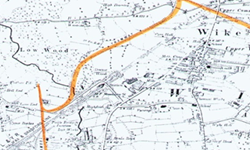 The map highlights the number of local private coal pits operating in the area to the east of Judy Woods. These privately owned pits operated at the turn of the last century. Later developments saw the introduction of larger pits to dig deeper shafts to obtain better quality coal through pit and stall mining. The last working coal mine, "Flathers Pit" located south of Norwood Green, closed in the early 1960's.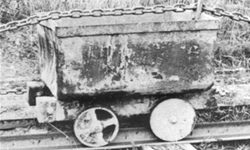 Mineral Trackway
Coal was transported locally via a series of mineral trackways. The map shows the track through Judy Woods from Flathers Pit to Hedge Nook which was hauled by wire ropes from steam powered stationary engines located at each end hauling wagons similar to that shown below.